Vietnam is one of the best destinations for coffee lovers, simply because some of the world's best coffee came from the country. In fact, Vietnam is one of the biggest coffee producers in the world. Coffee in Vietnam is more than just a beverage – it's a way of life and is an important part of the local culture. The locals certainly know how to drink their coffee and the coffee culture has already been an important part of their daily life. Let an expert from Adventures Travel Vietnam show you the real Coffee Cultures of Vietnam.
Coffee Production in Vietnam
Coffee production has contributed to a fair amount of revenue in the overall economy of Vietnam. In the 1990s, Vietnam ranked second in the world's coffee production, next to Brazil. However, coffee production in the country is only concentrated in Robusta beans.
In recent years, the country has put more focus on improving the overall quality of coffee through widespread cultivation of Arabica beans, most especially the famous Ca Phe Chon or the weasel coffee. This coffee is made from the seeds of coffee berries that were eaten and then defecated by a civet cat. Weasel coffee has a distinctive flavor to it and is favored by many coffee lovers around the world!
The coffee production in Vietnam is found mainly in the Central Highlands. Here, there are numerous coffee producers, most notably Vinacafe, Highlands Coffee, and Trung Nguyen. Several international companies have also been involved in the country's coffee production, such as Nestle.
Different Types of Vietnamese Coffee
The manner in which coffee is roasted, brewed, and enjoyed in Vietnam is different from the other countries in the world. In Vietnam, coffee is roasted slowly for up to 15 min in low heat. The coffee is then loaded into a filter and left to drip to achieve a more intense flavor. Here are some of the different types of coffee that locals enjoy in Vietnam:
The Classic Vietnamese Drip – you can enjoy this coffee in almost every street in Vietnam. This classic coffee is served in several coffee shops. It's a simple drink, but it's definitely delicious. Those who are not fond of black coffee can choose to have condensed milk added to it, for a much sweeter taste.
Egg coffee – this is a popular coffee in the country, most especially in Hanoi where it is said to have originated. As the name suggests, the coffee is made of egg. It's prepared by adding egg yolks and condensed milk to the coffee.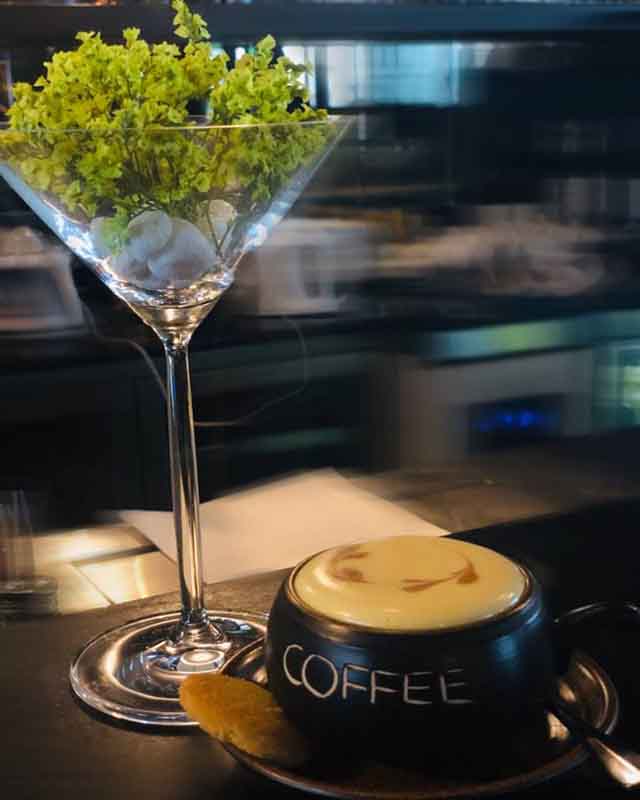 Yogurt coffee – yogurt have been brought to Vietnam originally by the French and eventually the locals adopted it into their local cuisines. This coffee is rich and creamy and is served along with different toppings, such as fermented rice and mango.
Fruity coffees – fruity flavored coffee smoothies are also popular among the locals. The coffee is infused with fruits like avocados, bananas, and others. There's also the popular coconut milk coffee smoothie. If you want those fruity flavor frap from Starbucks, then you're surely going to love this coffee.
How to Enjoy a Traditional Vietnamese Coffee
If you haven't tried Vietnamese coffee before, you might find it very strong at first. You might also notice its liquor like flavor. If you're brave enough, go ahead and give the black coffee a try, also known as "den". Otherwise, choose the "nau" or the black coffee with condensed milk, which has a milder taste. You can also opt for the egg coffee, which tastes like tiramisu. There's also the yogurt coffee, which is a much healthier alternative to the egg coffee.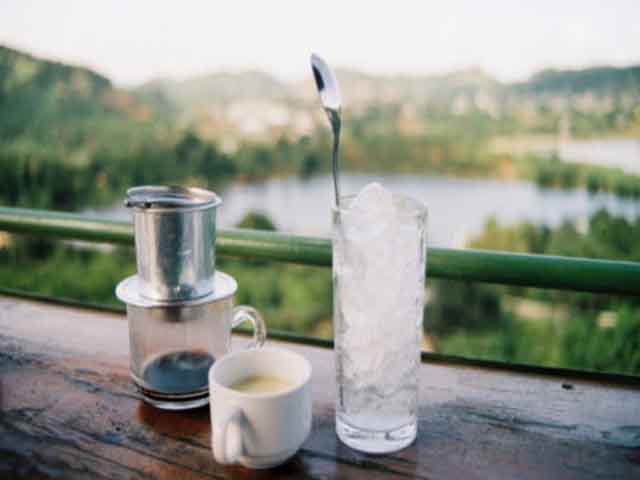 Hanoi remains to be the best city to enjoy authentic Vietnamese coffee. These coffees are usually served in taller glasses. Although there are now lots of modern style coffee houses in the city, traditional coffee shops and sidewalk stalls can still be found all over the city, serving the most aromatic Vietnamese coffee. You can also find lots of coffee shops in cities like Ho Chi Minh that sell high-quality Vietnamese coffee.
If you happen to be in Hanoi, go check out the Coffee Street in the Hai Ba Trung District. This area is home to so many cafes serving Vietnamese coffees. There are family run coffee shops, trendy cafes, and sidewalk stalls serving all kinds of authentic Vietnamese coffees. The Hanoian favorite Cafe Tho that has been there for decades is known to brew the strongest cup of Vietnamese coffee and draws huge crowds of locals and tourists.
Another great place to enjoy a good cup of Vietnamese coffee is at the Cafe La Tamia, a retro-inspired café that will give you a glimpse of the Old Saigon. Here, you can sit on a vintage style sofa as you enjoy your coffee. There's also an interesting collection of antique that includes gramophone, TV sets, and more, that will surely keep you entertained.
If you would like to explore and taste various delicious kinds of Hue cuisine, chat with local people, study their livelihoods and understand more Hue History and Culture, Join Hue Street Food Tour from Adventures Travel Vietnam. We guarantee a local perspective that will give you and your family a once in a lifetime experience.