Are you cruising to Vietnam? Will your cruise ship be docking at port of call: Hue/ Da Nang (Chan May) Cruise Port, Vietnam and you do not know how to find and book Hue Shore Excursions for you and your family? Adventures Travel Vietnam is here to write this blog to give you, hopefully, some know before you go useful insight about port of call: Hue/ Da Nang (Chan May) Cruise Port, Vietnam. From how to head for an exit to suggested Hue Shore Excursions; the 10 must-visit attractions in Hue; the best restaurant for lunch;… This is all you need to take note!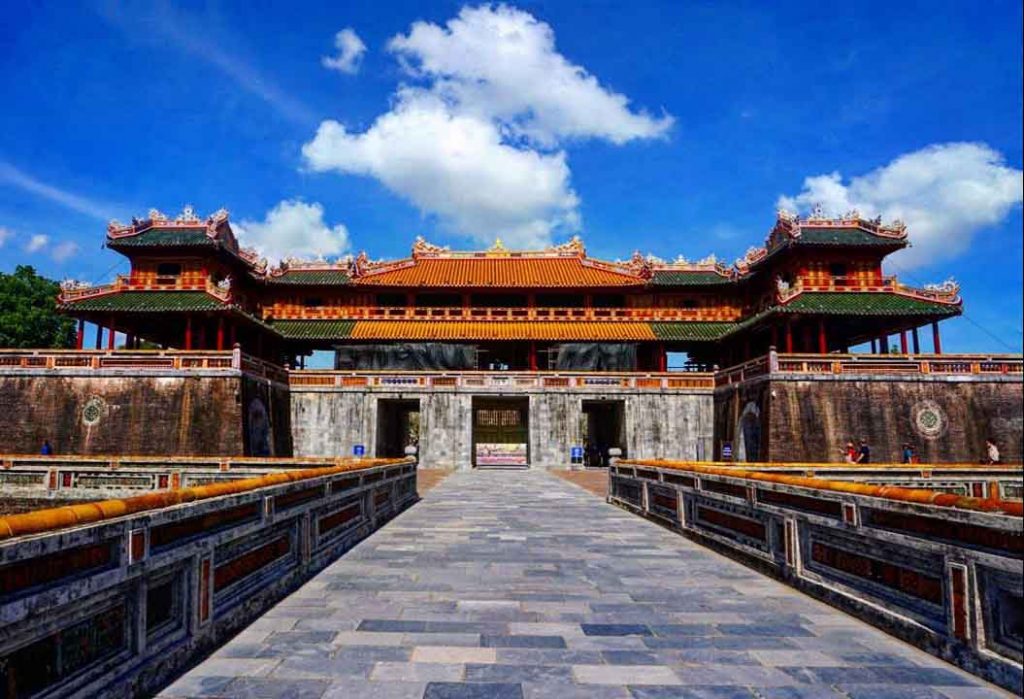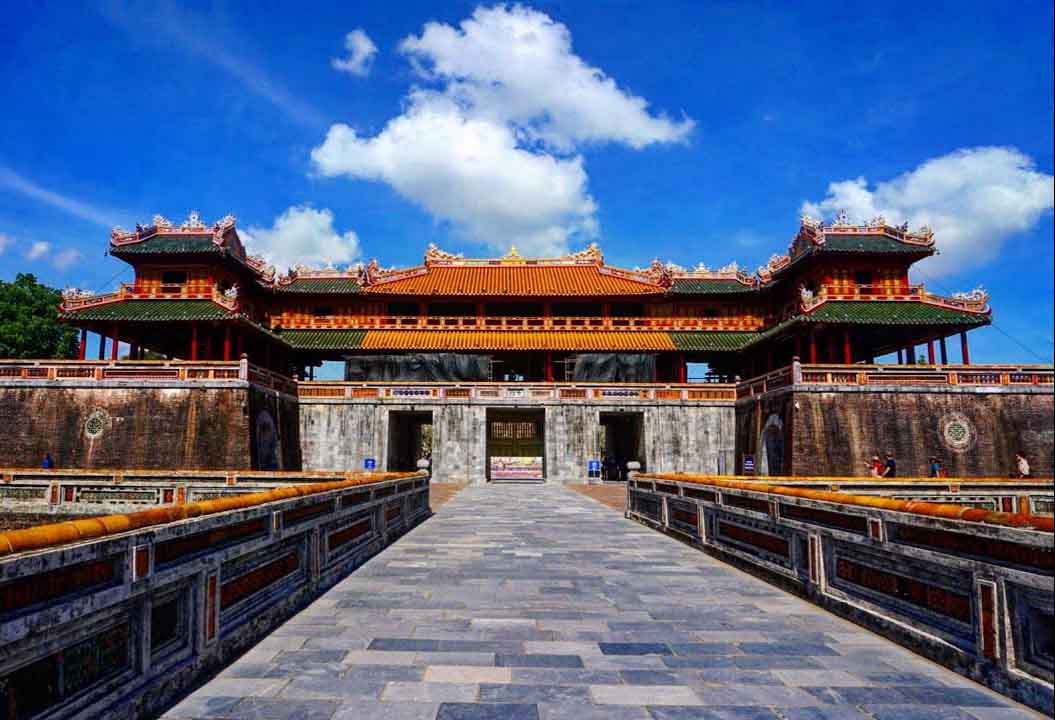 I. OVERVIEW OF HUE SHORE EXCURSIONS
The port of Chan May is located halfway between two historic and important cities: Da Nang and Hue. At the height of the Vietnam War, Da Nang was America's major strategic base. And the 1968 Tet Offensive marked a major turning point in that conflict – particularly in the bitter fighting for control of the old imperial capital. But that was nearly four decades ago. Today Hue is a World Heritage Site.
Visitors will long remember its imposing Imperial Citadel and the serene harmony of the Thien Mu Pagoda. Marble Mountain Beach, where American marines stormed ashore in 1965, is now an internationally renowned resort. The surrounding coast is lined with superb white-sand beaches. Vietnam's major cultural attractions are within an easy drive for Hue Shore Excursions.
1. Good to Know for Hue Shore Excursions
Da Nang, Hue and Hoi An are comparatively safe, but like almost every crowded tourist area, there are pickpockets and scammers. There have been some incidents of men on motorbikes snatching purses from tourists in the crowded Central Market (a public market with lots of tables) in Hoi An. There also have been reports of pickpocketing by groups of young boys begging for money the markets in Hue. Remember to keep handbags, shopping bags and backpacks close at hand at all times.
Keep currency and other valuable in cross-body bags that are difficult to grab or cut. While this isn't exclusive to Vietnam, ask first before you take a photo of a colorful local. The person might expect a small fee. It's best to set the price in advance than argue about its cost after the fact. That is the reason why you should consider when you are on Hue Shore Excursions.
2. Food and Drink for Hue Shore Excursions
The Vietnamese love seafood, but chicken, beef, pork, vegetables and fruit are common in their dishes. Their cuisine is considered very healthy and non-fattening, which might explain why most of the people are thin, despite the fact that they seem to eat all day long. Dishes are often flavored by fish sauce made of fermented anchovies and spiced with lemongrass, ginger, Vietnamese mint, coriander, Saigon cinnamon, bird's-eye chili, lime and fresh basil leaves. The result is an enticing combination of contrasts — sweet, salty and spicy.
Pho is the Vietnamese noodle soup that is a particular favorite for breakfast, while bahn mi, a stuffed local bread resembling a baguette sandwich, is a treat any time of the day. Upscale dining is often a fusion of French and Vietnamese cuisine, a favorite of foodies around the planet. To dine like a native, take rice from the large shared dish and put it in your rice bowl. Use chop sticks to pick meat and seafood from serving dishes and add to the rice. Remember, it is very bad form to stick chop sticks into the rice bowl vertically — it is the Buddhist sign of death.
In Hue, travelers will choose Les Jardins de la Carambole for their Hue Shore Excursions. This restaurant serves delectable French and Vietnamese specialties in an indoor dining room or pretty garden terrace. Its French Colonial villa, located inside the Citadel, just steps away from the Forbidden City, is as impressive as the food. (Dang Tran Con 32; (8454) 3548815; open for breakfast, brunch and dinner)
4. Culture & History of Hue/Da Nang (Chan May) Cruise Port for Hue Shore Excursions
Da Nang's role in Vietnamese history is primarily as a port city which rose to prominence in the 19th century. Before that, Da Nang was a relatively small village that was colonized by the French in the 17th century. In 1954, the French ceded control of the port city, and Da Nang experienced a period of substantial population growth. Today, Da Nang is beginning to come into its own as a trade center and a place where jobs in web and technology are booming, too. Da Nang's culinary scene is remarkable yet unpretentious, so don't expect an overly fussy dining experience. Some of the best eats are found in street markets and back streets.
5. Hue/Da Nang (Chan May) Cruise Port Facilities & Location for Hue Shore Excursions
The Chan May port is about an hour from the center of Da Nang, and some travelers pass through Hoi An from there. The Da Nang cruise port is minimally equipped, but there are some basic open-air market stalls with jewelry, clothes, and other Vietnamese souvenirs available for tourists to purchase during their Hue Shore Excursions.
6. Transportation in Hue/Da Nang (Chan May) Cruise Port for Hue Shore Excursions
For Hue Shore Excursions, there are limited transportation options from the port of Chan May. The best ways to get around are to book private transportation or take one of the local taxis into the city from the Da Nang cruise port. From the Chan May port, it'll take about an hour to get into Da Nang. Car rentals are also an option for travelers during a stop in Da Nang. With private shore excursions from Vietnam Shore Excursions, all-inclusive transportation to Hue Shore Excursions comes with your booking.
7. Shopping Near Hue/Da Nang (Chan May) Cruise Port for Hue Shore Excursions
There's not much at the cruise terminal itself in the way of shopping, but once you head into Hue, Dong Ba market is popular with locals. You can buy any goods here. Open-air markets and a walkable set of storefronts in Hue make it an easy, relaxed day of shopping.
8. Currency & Best Way to Get Money for Hue Shore Excursions
The main unit of currency is the dong (VND), which comes in notes ranging from 200 to 500,000. For current currency-conversion figures, visit www.xe.com or www.oanda.com. U.S. dollars also are widely accepted. Carry plenty of ones and fives to buy bargain for souvenirs (if you use larger bills, your change may be in dongs). There are ATMs at branches of Vietcombank in Da Nang, Hue, and Hoi An.
9. Language for Hue Shore Excursions
For Hue Shore Excursions, the official language is Vietnamese, but English and French are widely spoken.
II. TOP THINGS TO DO FOR HUE SHORE EXCURSIONS FROM HUE/DA NANG (CHAN MAY) CRUISE PORT, VIETNAM
1. UNESCO World Cultural Heritage: Complex Hue Monuments
Hue Imperia Citadel is the main draw of Hue, main destination for Hue Shore Excursions and a major attraction in Vietnam, has been recognized by UNESCO as a World Cultural Heritage in 1993 for its irreplaceable values in history, culture and architecture.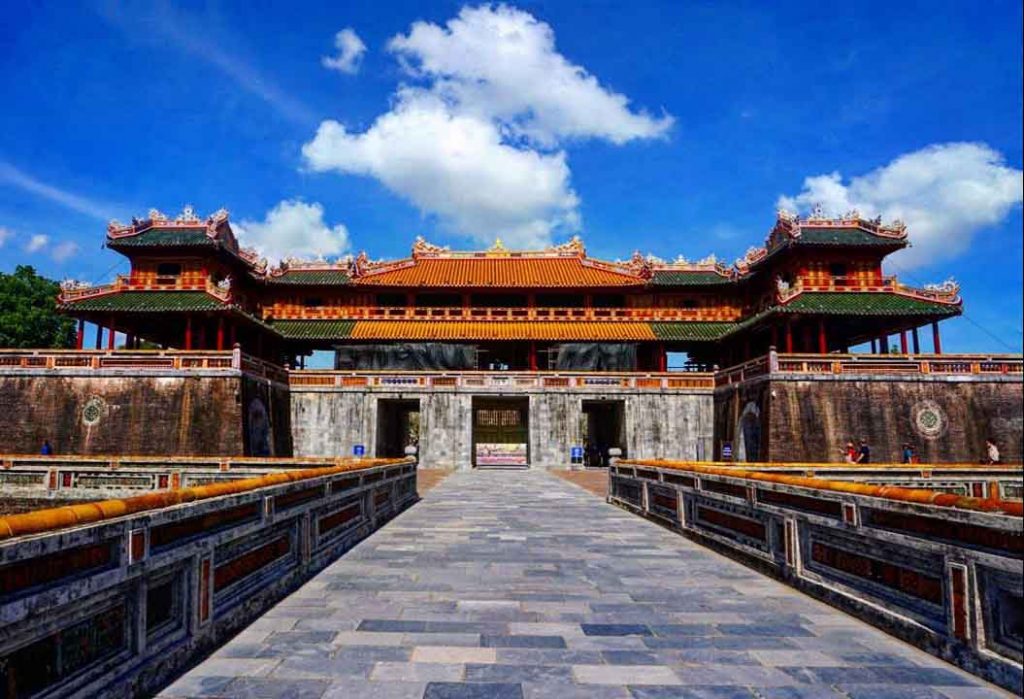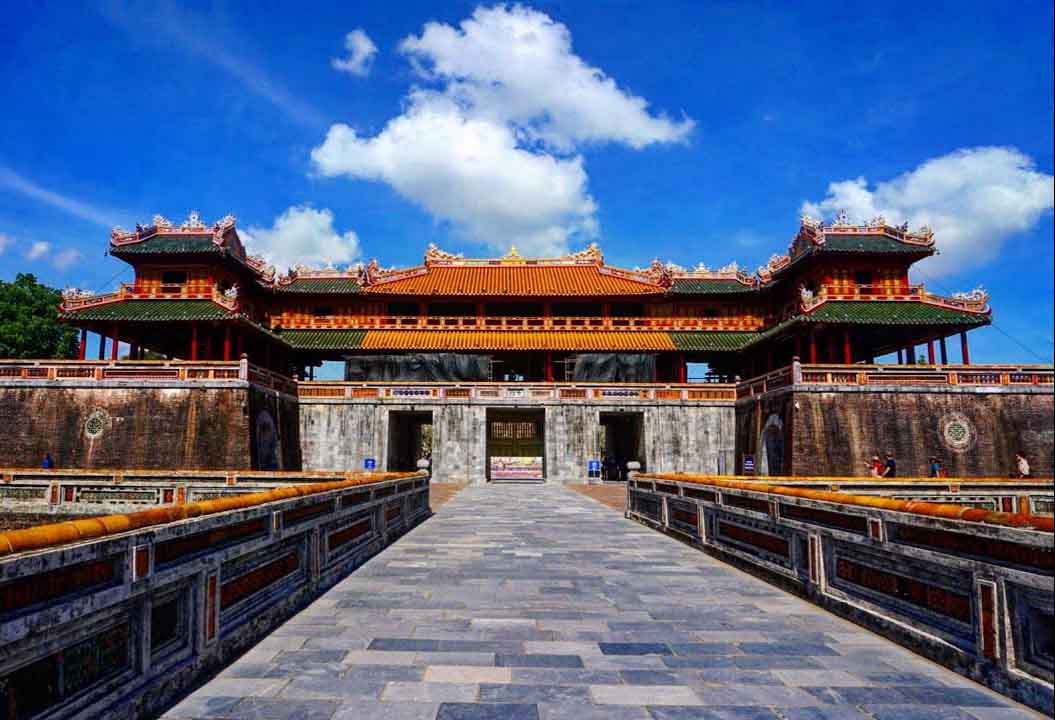 Built from 1804 and finished in 1833 by King Minh Mang, the Imperial Citadel is consisted of 147 structures inside Imperial City. The innermost enclosure belonged to the imperial family, called 'Purple Forbidden City', built based on Forbidden City in Beijing.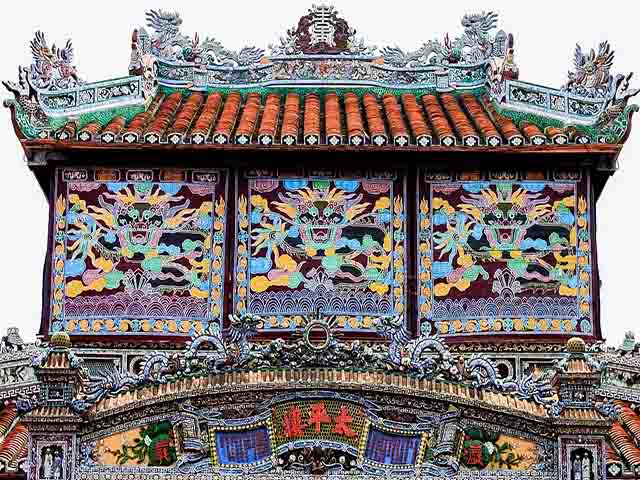 The Purple Forbidden City

When step inside this city, you'll feel that you've entered an entire different world. Not only refine architecture you'll admire as you walk around but also the green moat, carved gates, solemn royal pavilions and few museums on the grounds. Remember to get a guide to show you around and not miss the interesting pieces of history and culture at this heritage. *Admission fee: 200,000VND/guest. You should not miss this place during your Hue Shore Excursions.
2. Thien Mu Pagoda Visit and Perfume River Boat Ride
Another popular destination for Hue Shore Excursions is Thien Mu Pagoda. Sited on Ha Khe Hill, Thien Mu Pagoda is about 5km west of Hue City Center. When looked from afar, the seven-tier chedi overlooking the poetic Huong River (Perfume River) creates such a solemn and beautiful sight of a spiritual construction adorned by a peaceful backdrop of nature.
Thien Mu Pagoda has long been agreed to be the symbol of the city and to tourists, a must-have things to do in Hue. Other than the iconic 7-tier chedi on the pagoda's backyard, things to look inside the pagoda is the huge bell casted in 1710 and a stone turtle carried a marble stele on its back, dated from 17th century. You can visit the pagoda by taking a half-hour boat trip on Perfume River. The reason for the river to have this name due to the flowers dropped on the rivers from the upriver orchards, carrying a fragrant floral scent.
Even though the fragrance has disappeared, Perfume River is still worth a trip for its peaceful scenery along the riverside, the daily life of people and gorgeous view of sunset. You can book a short boat trip or a dinner cruise departing from Huong Pier. The boat will stop at landmarks like Thien Mu, Hon Chen Temple and Tomb of Minh Mang. For cruise ship passengers, they can do half an hour cruise on Perfume River for their Hue Shore Excursions.
3. Visit the tombs of Nguyen Emperors
If Imperial City is the place kings lived and worked throughout their lifetime then the tombs are the places each king chose to be his resting place after death. Visit the tombs, you'll have chance to know more about the kings, the history and admire the architecture that reflect the king's personality and belief during your Hue Shore Excursions.
– Tomb of Khai Dinh
Also recognized as a World Cultural Heritage by UNESCO, Tomb of Khai Dinh boasts an impressive architecture fusion of modern Western style and Vietnamese traditional features. Khai Dinh Tomb is the last imperial tomb in Vietnam, taking 11 years of constructing and completed in 1931. The tomb reflected well the influence of French culture in Emperor Khai Dinh, as seen in the French architecture elements used in many parts.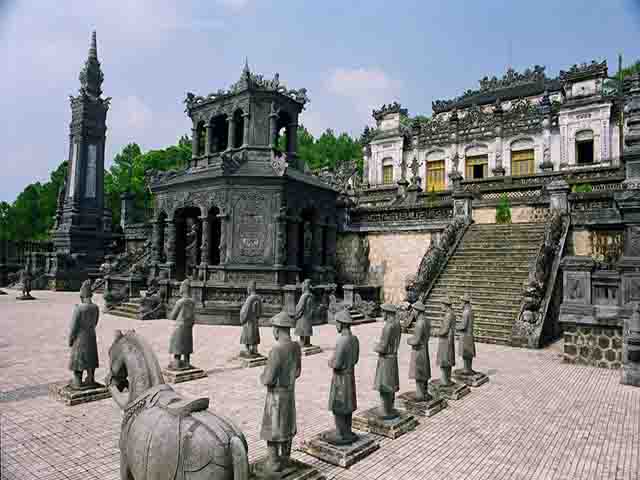 After climbing 127 stone steps, visitors will come to the king's temple where a statue of King Khai Dinh siting on a throne considered as a masterpiece of royal architecture, lavishly adorned with colorful pieces of inlaid glass and porcelain. This place is the highlight of Hue Shore Excursions.
– Tomb of Minh Mang
Unlike Tomb of Khai Dinh, Tomb of Minh Mang took only 3 years to complete yet having a total different style compared to Khai Dinh's tomb. The temple is rather simple with Chinese typical architecture, blending so harmoniously with the nature layout composed of lakes, canals and gardens.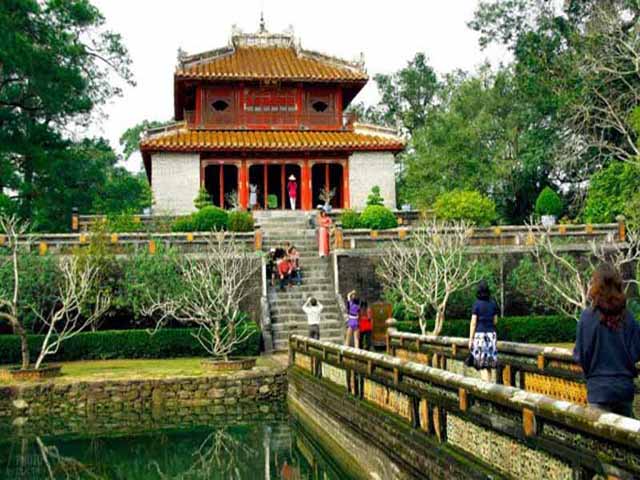 The gate to the king's tomb is only opened once a year on the anniversary of Minh Mang's death. You should not miss this place for your Hue Shore Excursions.
– Tomb of Tu Duc
Located in the narrow valley in Duong Xuan Thuong village (now in Thuong Ba village, Thuy Xuan commune, Hue city), Tu Duc Tomb has the traditional Vietnamese architecture style designed in a very elegant fashion.
The tomb is hailed as the most beautiful of all Nguyen emperor tombs for its poetic sceneries. The construction is harmonized in balance with the surrounding nature, enhance the beauties of each other. Especially, the walking road here is paved by Bat Trang bricks which are considered as the best type of bricks in the country. Most Hue Shore Excursions are booked in advance by many passengers.
4. Enjoy Hue Cuisine in Dong Ba Market
Another spot for Hue Shore Excursions is Dong Ba market. As the place that had left worldwide famous Anthony Bourdain fascinated, all food enthusiasts should come to Dong Ba market, you can find all the delicacies of Hue cuisine here.
Built in 1899, Dong Ba is one of the oldest markets in Hue, also serves as a trading centre, historical landmark and now tourist site of the city. There're thousands of booths selling all kinds of things from clothes, housewares to foodstuff. Dong Ba Market's food court offers a bustling food scene featuring all the best dishes of Hue like 'banh beo', Phu Hoa fried spring rolls, Banh Canh Nam Pho and the ones that Anthony Bourdain tried – Com Hen and Bun Bo Hue.
One thing you will love Dong Ba market for sure: the place is not as noisy, busy and boisterous as many other markets in Vietnam. It's also the one special of Hue people – calm, lovely and slow-paced. All in all, Dong Market is a great place to shop, eat and enjoy the personality of Hue people. Therefore you should come here during your Hue Shore Excursions.
5. Enjoy Hue Street Food Tour with Hue Food Tour Company
This is the best food tour company in Hue. It is specially designed for all foodies with unique food & culture experiences in Hue City, Vietnam. You not only have a chance to taste various delicious kinds of Hue Cuisine, aso chat with local people, study their livelihoods and understand more Hue Cultures. We guarantee a local perspective that will give you and your family a once in a lifetime experience.
You can book Hue Shore Excursions Tour with David Nguyen from Hue food tour:
Email: chiduyencssh@gmail.com
Hotline: +84913138096
Website: https://huefoodtour.com/hue-street-food-tour/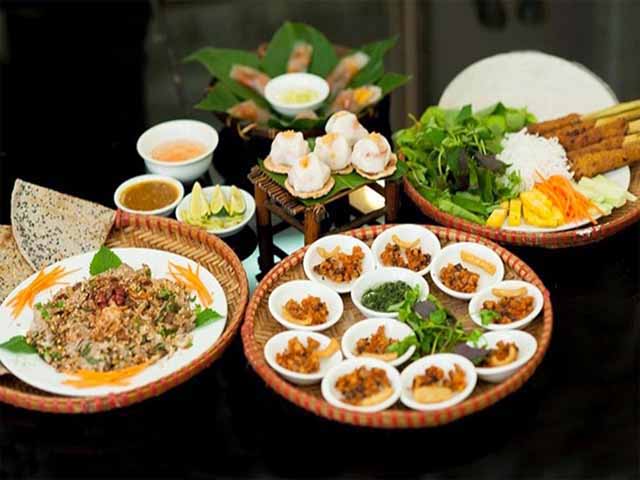 6. Visit Hue Royal Threatre
Built in year 1826 under King Minh Mang, solely to entertain the royalty, Royal Theatre now serves as the National Conservatory of Music. You can visit the theatre freely to admire the refinedness in architecture and decoration of the stage, examine the actor's masks and musical instruments. A cultural art performance here lasts for about 45 minutes, bring back the cultural atmosphere and the art performances which were dedicated only to the kings. It is a highlight of Hue Shore Excursions too.
7. Walk on Thanh Toan Bridge
There are many options for Hue Shore Excursions. Thanh Toan Bridge is another excellent example of Hue architecture during Nguyen dynasties, so valuable in terms of history and culture. Located 8 kilometers east from Hue city centre, Thanh Toan roofed bridge reflects itself on the green water of a small channel. Often compared with Hoi An's Japanese Covered Bridge, Thanh Toan has a much more humble, rustic appearance.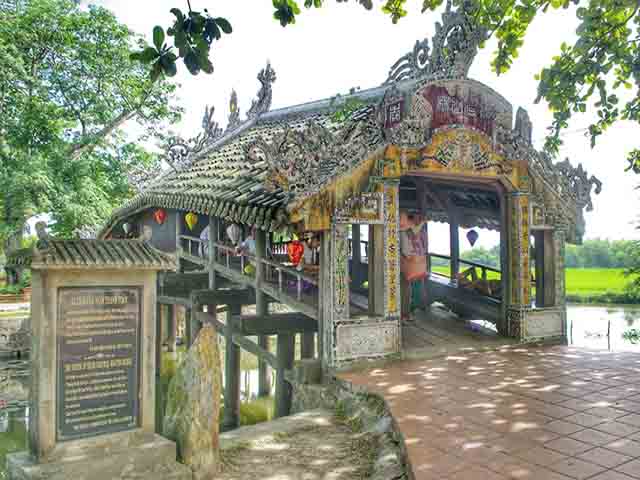 The bridge is divided into 7 departments, almost the size of a big house. An ancestral altar is placed on the bridge to worship its constructor. On both sides of the bridge, there are platforms made for pedestrians to rest and hide from the sun. – Location: Thanh Thuy Chan village, Phu Vang, Hue. You should not miss this place during your Hue Shore Excursions if you want to see Vietnam Countryside.
8. Relax at Lang Co Beach
Often mentioned in the list of best beaches in Vietnam, the beauty of Lang Co can't be described by few simple words. With white beach dune stretching along the azure, Lang Co pleases your eyes with the gentlest colors.
After a winding ride on Hai Van Pass, Lang Co appears like a gift from mother nature, especially gorgeous in sunny days. The beach is calm and suitable for swimming and other beachside activities. But don't just relax at the beach only, get to see the Lang Co village for its peaceful atmosphere as well as its local delicacies. You should consider to relax here during your Hue Shore Excursions.
9. Short visit to Hue conical hat making village
To Hue and Vietnamese people, a conical hat isn't just a hat, it's also attached to the image of Ao Dai young Hue girls wear as a school uniform. Conical hat must be the oldest Vietnamese fashion wear that is still being used widely in everyday life of middle class and in rural areas. In Hue, don't miss the chance to visit one of the villages that still practice the craft of conical hat making when you are on Hue Shore Excursions.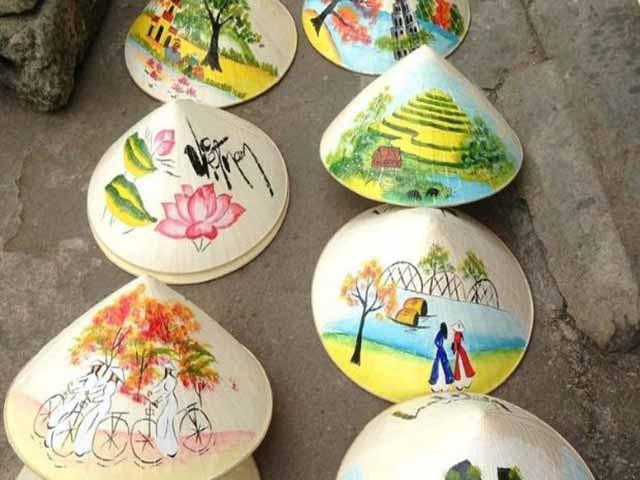 In Tay Ho village, making conical hat has been taken as a practice of making art. The village is famous for producing the famous 'poem conical hat' – an endearing name given by Vietnamese people. The hat made in Tay Ho village looks like an ordinary conical hat, but when you hold the hat under sunlight, you can see a poem or painting on the hat body. 'Poem Conical Hat' is considered as a precious Hue gift to bring back home for your Hue Shore Excursions.
10. Bach Ma National Park
Another option for Hue Shore Excursions is to do trekking in Bach Ma National Park. Only 50 kilometers away, Bach Ma makes a wonderful day trip from Hue. The park is a natural border to divide Hue and Da Nang, overlooking to the gorgeous Lang Co bay and Da Nang bay. Not only the views are beautiful here, visitors will have chance to enjoy the fauna and flora diversity.
What to see in Bach Ma National Park: five lakes, Do Quyen (Azalea) waterfall, Vong Hai Dai….
*Tips to travel to Bach Ma National Park: Motorbikes are not allowed in the park, you will have to park your vehicles at the entrance and book a seat on a 12-seat minivan for a round-trip tour. Entrance fee is 60,000VND. You should book your Hue Shore Excursions Tour with Vietnam Shore Excursions in advance to have better services.
11. Hai Van Pass
Connecting two major tourist destinations Hue and Da Nang, Hai Van Pass or ocean cloud pass is about 21 kilometers long on National Highway 1A. Many names have been invented to call the pass, but they all indicate the same thing – its beauty and danger.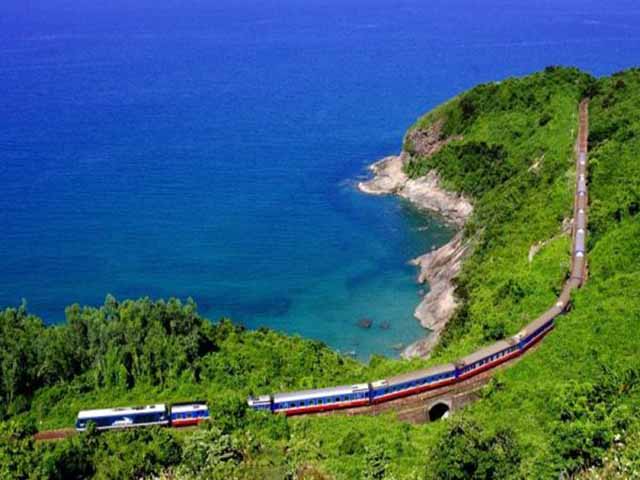 When riding on Hai Van Pass during your Hue Shore Excursions, you'll find yourself constantly stop to take in the beautiful natural views of mountain-hugged beaches. Especially when you reach the pass's highest point, you can see the total view of Lang Co beach. Motorbiking and bicycling are often the two most popular way to explore Hai Van pass. Other way is taking Reunification train from Hue to Da Nang, you can also see the spectacular views of the coastal line. So you should not miss this place for your Hue Shore Excursions.
III. SUGGESTED HUE SHORE EXCURSIONS (PRIVATE & GROUP SHORE EXCURSIONS) IN HUE/ DA NANG (CHAN MAY) CRUISE PORT, VIETNAM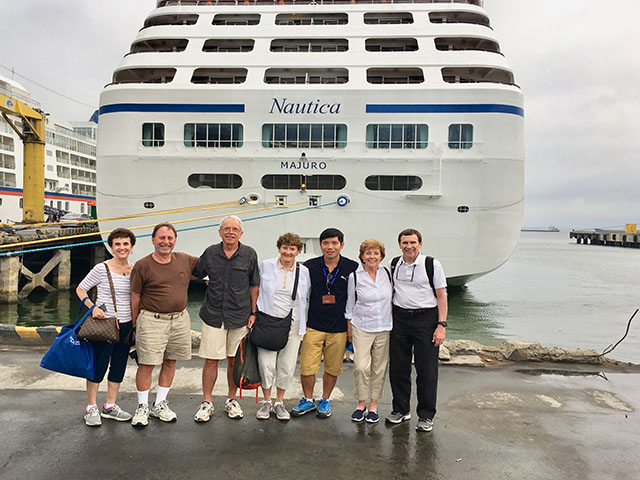 Adventures Travel Vietnam offers the best private custom deluxe Hue Shore Excursions for all valued cruise ship passengers from Hue/Da Nang (Chan May) Cruise Port, Vietnam. We have been highly recommended by many customers on Tripadvisor, Cruise Critic and Private Guides. Join our Hue shore excursions, you not only have a chance to explore all the beauties and hidden charms of Hue Imperial City, also enjoy various delicious speacialities and understand more Vietnam history and cultures. We guarantee a local perspective that will give you and your family a once in a lifetime experience.
Please check out recommended Vietnam Shore Excursions, if you do not find any suitable itinerary, please contact our Vietnam travel experts. We will help you tailor a unique shore excursion to Vietnam that is exclusively for you.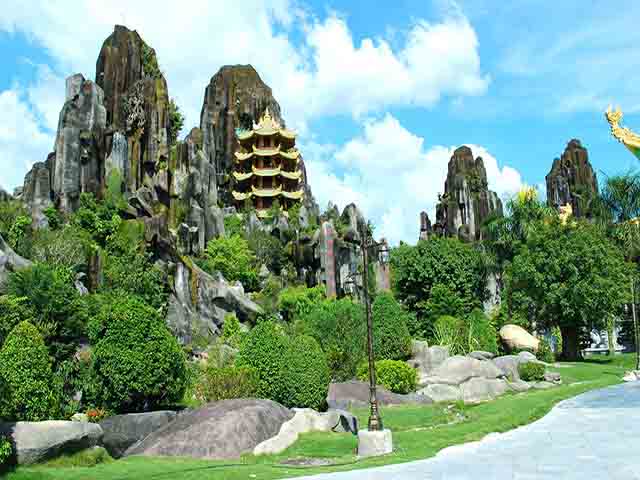 Da Nang is a coastal city in central Vietnam known for its sandy beaches and history as a French colonial port. It's a popular base for visiting the inland Bà Nà hills, located to the west of the city. Here the Hải Vân Pass has views of Da Nang Bay and the Marble Mountains, 5 limestone outcrops that are home to pagodas and caves containing Buddhist shrines.
Nowhere in Vietnam is changing as fast as Danang. For decades it had a reputation as a provincial backwater, but big changes are ongoing. Stroll along the Han riverfront and you'll find gleaming new modernist hotels, and apartments and restaurants are emerging. Spectacular new bridges now span the Han river, and in the north of the city, the landmark new D-City is rising from the flatlands…
---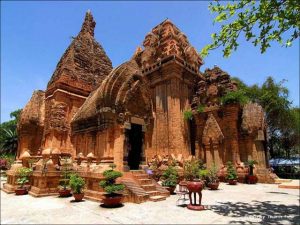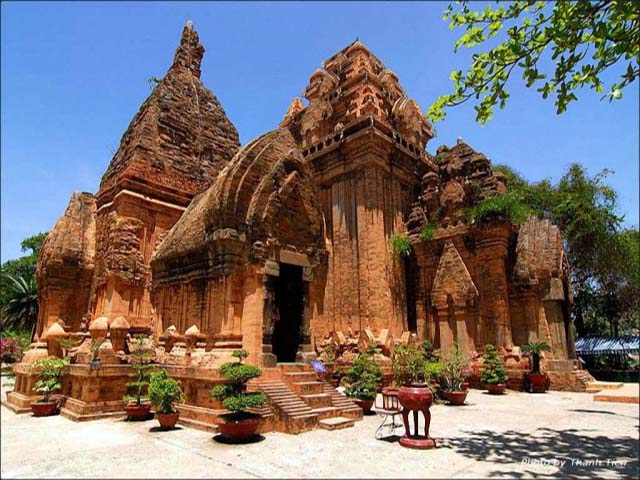 Nha Trang is known as the Riviera of the South China Sea, offers a six-kilometre stretch of beautiful coastline with white sandy beaches, clear waters with an abundance of marine life and thriving reefs, verdant mountain ranges at each end, as well as 19 untouched islets that are just a short boat ride away.
This city also offers a myriad of sightseeing and recreational activities, the coastal town itself is steeped with breath-taking structures that date back to the Champa Kingdom, Buddhist temples, and gothic-style Catholic churches, as well as natural hot springs, salt fields, and unique waterfalls. Customers will have a chance to taste and try fresh seafood and Vietnamese cuisine while lively bars and pubs along the pristine beach are favourite hangouts for tourists to watch the sun sets over the East Sea…
---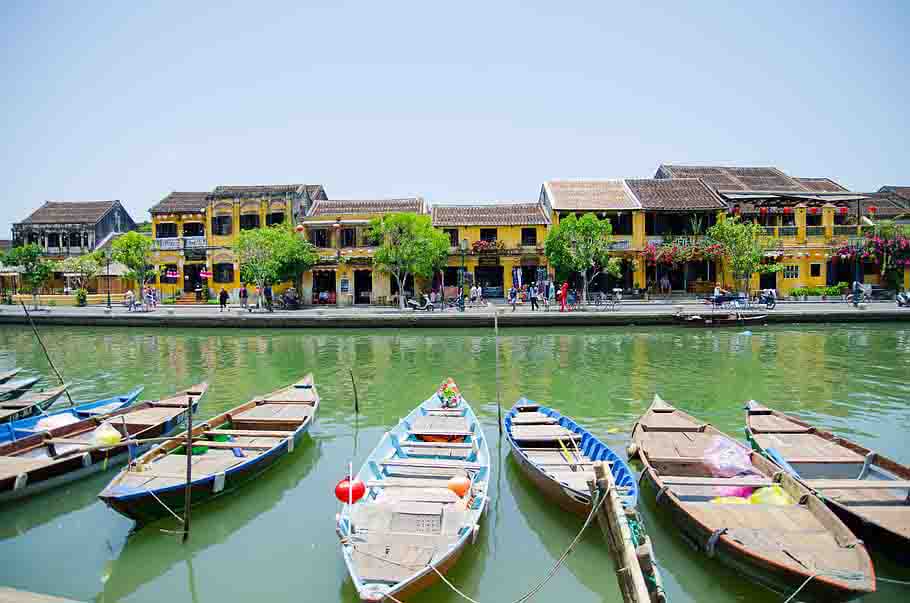 This shore excursion is specially designed for cruise ship passengers from Chan May or Tien Sa Port who want to discover all must-see attractions of Marble Mountains, China Beach, the Japanese Bridge, the UNESCO-listed old quarter of Hoi An, and Dragon Bridge in one day. With this shore excursion, customers not only have a chance to learn about the history and culture of each city, also enjoy a delicious lunch at a local restaurant…
---
This shore excursion introduces two unique & amazing attractions recognized as world heritage by UNESCO: My Son Sanctuary & Hoi An Ancient Town. Customers not only have chance to explore My Son Sanctuary, admire the mysterious ancient ruins of a once blooming capital under the Cham civilization dating from the second century, but also visit Hoi An Ancient Town – a trading center of Vietnam in 15th Century and have best souvenirs for your friends and family…
---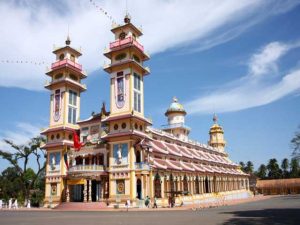 Vung Tau city or Ba Ria-Vung Tau is a famous port city in Vietnam. It has long sandy beaches which stretch along the coastline. This city is also the best place on mainland where you can admire sunrise and sunset on the sea beautifully and has many unique relics such as Vung Tau Lighthouse, Jesus Statue, Niet Ban Tinh Xa Pagoda, Thich Ca Phat Dai Pagoda, Long Son Large House, etc. All the attractions of the city thank to the harmonious combination between natural landscape, urban architecture and cultural works…
---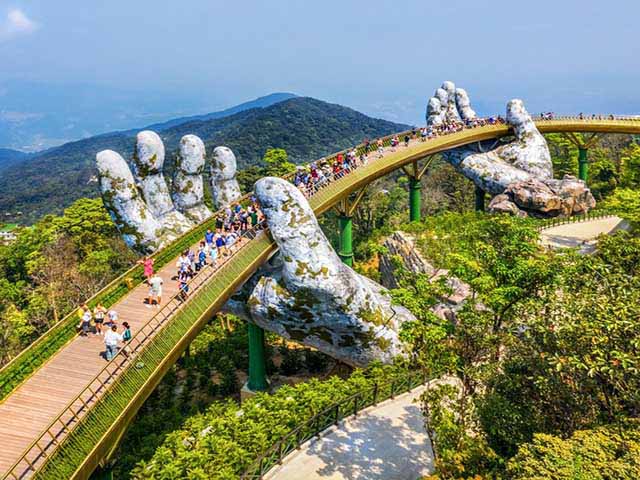 Ba Na Hills is one of the newest and most exciting tourist destination in Da Nang, Vietnam. It is 1,487 meters high over the sea level with very cool climate of 20 degree around the year. Ba na Hills is a mountaintop resort complex that looks like a medieval castle, but inside these stone walls are modern accommodations, world class restaurants and a Fantasy Park full of exciting rides. This shore excursion brings you to visit the Golden Bridge – a new wonder of Vietnam, get lost in French Villas, stand on the top of Bana Mountain, and get a glimpse of Buddhism in Vietnam by a visit to sacred Linh Ung Pagoda…
---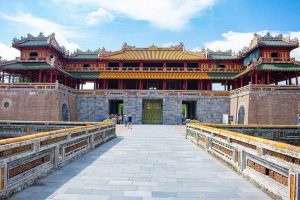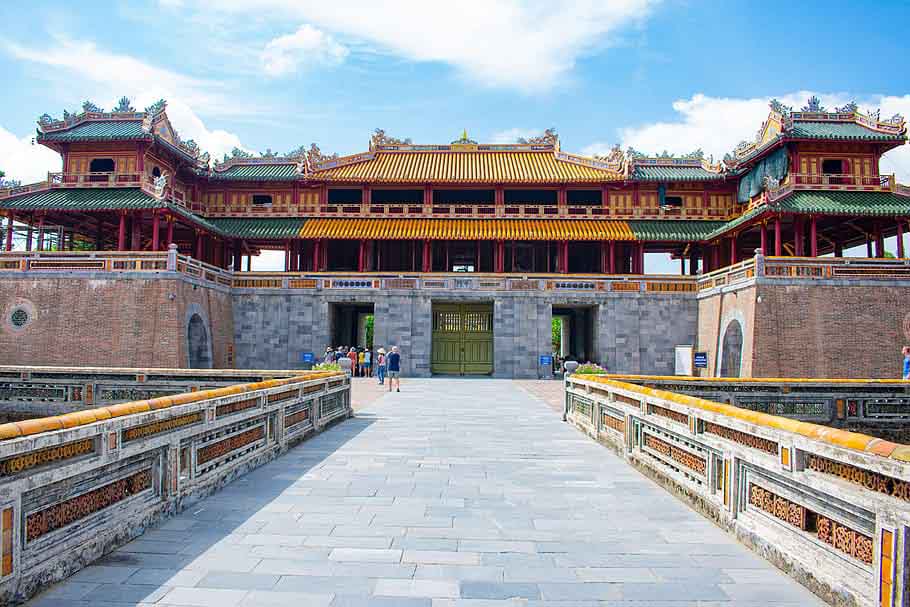 Hue is known as the capital of imperial Vietnam for 143 years, shines with the glories of the old times. The city has a peculiar kind of conservative beauty and slow paced life style. Emperors' tombs, Imperial Citadel, historic relics, beautiful beaches to poetic Perfume River, Dong Ba Market, Thien Mu Pagoda – Hue is just like a hidden gem of Central Vietnam where you can forget the flow of time. And these are just the most obvious things to do in Hue, just a scratch of what this beautiful city can offer…
---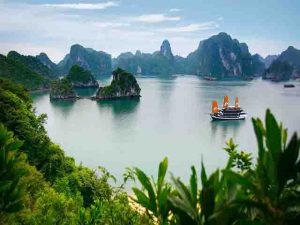 Halong Bay is known as a beautiful natural wonder in northern Vietnam. It is dotted with 1,600 limestone islands and islets and covers an area of over 1,500 sqkm. This extraordinary area was declared a UNESCO World Heritage Site in 1994. For many tourists, this place is like something right out of a movie. The fact is that Halong Bay features a wide range of biodiversity, while the surrealistic scenery has indeed featured in endless movies. Do not miss Halong Bay Shore Excursions for your holiday…
---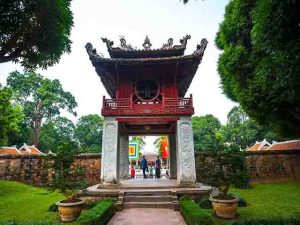 Hanoi is known as one of the most ancient capitals in the world, where travellers can find well-preserved colonial buildings, ancient pagodas, and unique museums within the city centre. A great place to explore on foot, this French-colonial city is also known for its delectable cuisine, vibrant nightlife, silks and handicrafts, as well as a multi-cultural community that's made up of Chinese, French and Russian influences…
---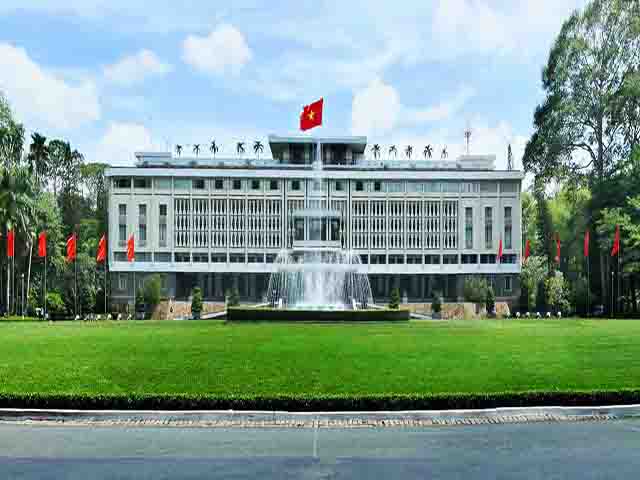 Ho Chi Minh City (Saigon) is known as the business and financial hub of Vietnam. It becomes a popular tourist destination due to its fascinating culture, classic French architecture, and sleek skyscrapers as well as ornate temples and pagodas. The city is also filled with rooftop bars that overlook Saigon and beyond, while fantastic restaurants offer a combination of French, Chinese, and, of course, local Vietnamese cuisine. Here is the ideal destination for cruise passengers from Phu My & Sai Gon Port…
---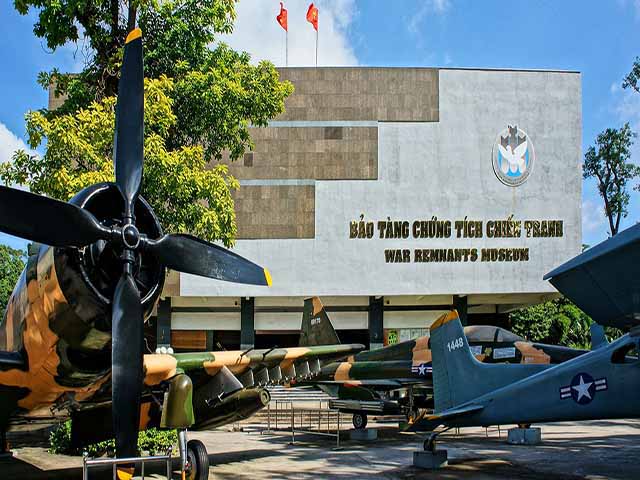 With Cu Chi Tunnels and Ho Chi Minh City Shore Excursions, cruise passengers not only have a chance to explore an immense network of connecting underground tunnels that witnessed several military campaigns during the Vietnam War, but also see the hustle and bustle of Vietnamese life in Ho Chi Minh City. Whether you are a veteran, a war-site enthusiast or just a visitor, you will leave Cu Chi Tunnels and Ho Chi Minh City with newer and deeper perspectives of the country than you had before…
---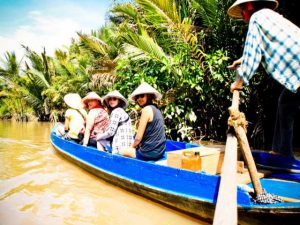 Mekong Delta – the endearing name Vietnamese people often call the land – has always been the most unique destination of Vietnam for cruise passengers from Phu My & Sai Gon Port. With most of the land covered and divided by wetlands and rivers, Mekong Delta has developed a unique way of life and culture adapting to the geography characteristics. There're a lot of things to do in Mekong Delta Vietnam with the immense beauties and cultural charms…
---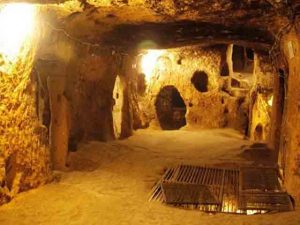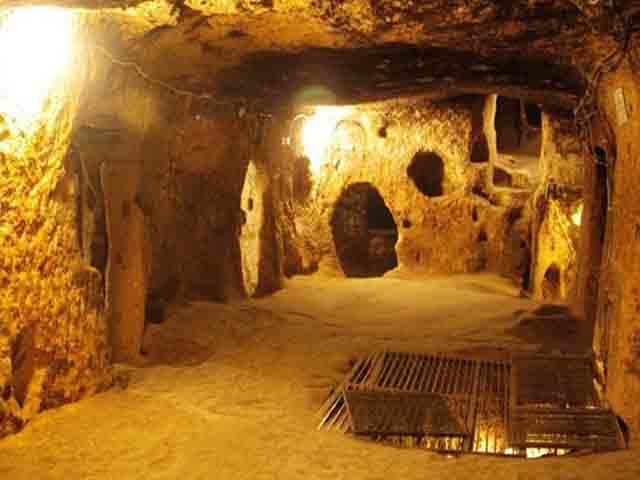 Cu Chi Tunnel is known as one of the must-see spots in Phu My & Sai Gon shore excursions for cruise passengers. It boasts an immense network of connecting underground tunnels that witnessed several military campaigns during the Vietnam War. Whether you are a veteran, a war-site enthusiast or just a visitor, you will leave Cu Chi Tunnels with newer and deeper perspectives of the country than you had before…
---
---
Are you temped to visit Hue? Why not let Adventures Travel Vietnam arrange your perfect Hue Shore Excursions and Vietnam? Tell us your own ideas and requests by mailing to chiduyencssh@gmail.com. One of our travel experts will get back to you as soon as possible!