Vietnam has been known as not only the safest destination to travel to Southeast Asia, but also one of the most beautiful. Having a lot to offer, both in culture and natural beauties often make Vietnam quite an overwhelming place for first-timer visitors. To make your first trip in Vietnam easier and help you get the most of your travel experience, Adventures Travel Vietnam has created an ultimate list of what to do in Vietnam, and most useful travel tips to get most out of your first Vietnam experience.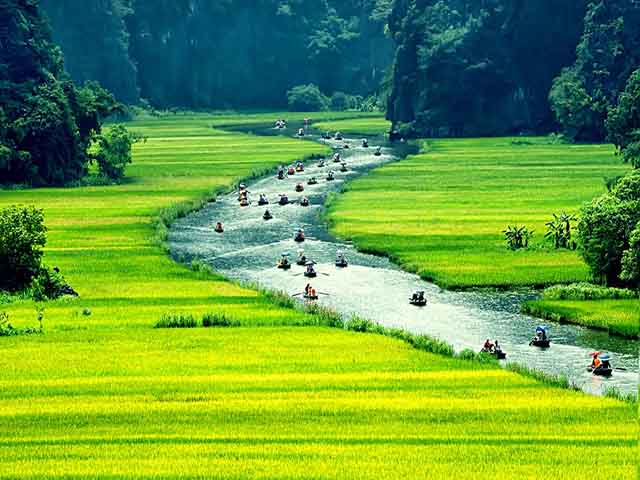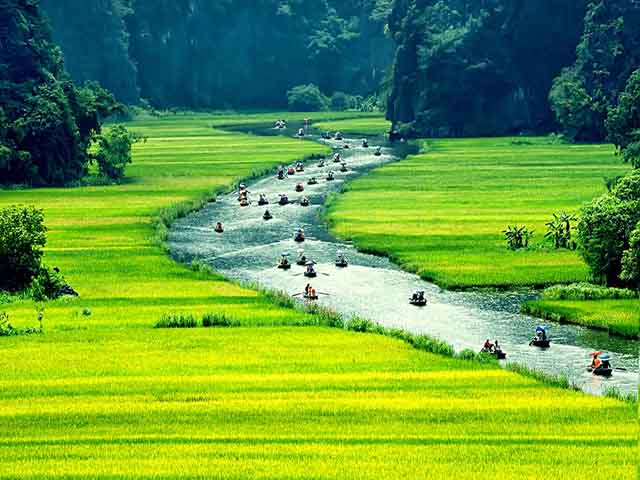 THINGS TO DO AND SEE FOR FIRST TIME IN VIETNAM
---
NORTH VIETNAM
1. Explore Hanoi, The Capital City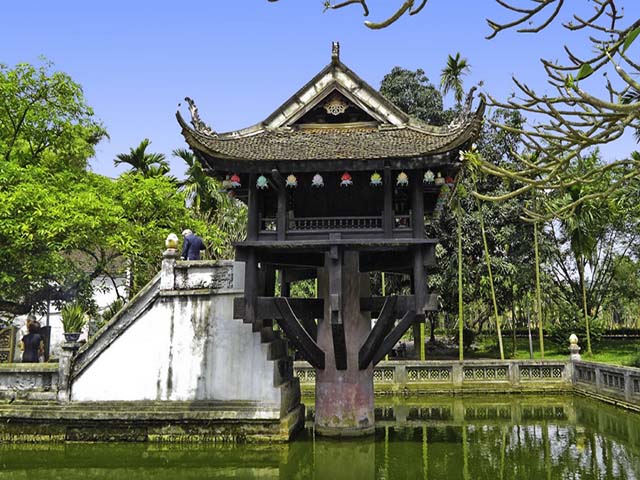 For first-timers in Vietnam, Hanoi is always a great base to start your trip in the north. Existing for more than 1000 years, Hanoi enchants its visitors with the charms of the old and the new. There are a lot to do and see in and around Hanoi. First-time visitors should spend your time in Hanoi to get the most out of your experience.
As one of the biggest cities in Vietnam, you can enjoy a lot of things during your trip; must things to do including Hanoi City Tour, joining cooking class, going on a food tour, visiting Long Bien market and morning market for a photo tour and day trip to the world's wonder Ninh Binh.
* First-timers Must-do Checklist:
– Hanoi City Tour around Old Quarter and Sword Lake
– Try the original Pho Noodle in Hanoi
– Pay a visit to Ho Chi Minh Mausoleum and Museum
– Tran Quoc Pagoda
– Hanoi Street Food Tour
2. Trek Hill Tribe Villages In Sapa
In the Northwest area of Vietnam, Sapa promises a wonderful trip even to first-timers to Vietnam. Every year, Sapa welcomes visitors from all around the world to come and appreciate the beauties of terraced rice fields, the ethnicity of tribal groups and the romantic atmosphere of the highland town.
Come to Sapa, it's a shame not to take a trek to one of those ethnic villages to soak in the culture. Cat Cat, Ta Van and Muong Hoa Valley have some of the best trekking trails in North Vietnam. During the trek, you'll chance to enjoy both cultural ethnicity and natural scenery.
– Cat Cat Village
Cat Cat Trek offers both idyllic scenes of terraced rice fields cultivated by Hmong people and an insight into the life of local ethnic people. This is one of the most common trek trail in Sapa.
– Muong Hoa Valley
Muong Hoa Valley is home to several H'mong villages with Lao Chai and Ta Van Villages are the worthiest treks with much less tourists than Cat Cat and even better scenery. Muong Hoa valley also challenges you with rocky slopes yet still manageable with inexperienced folks.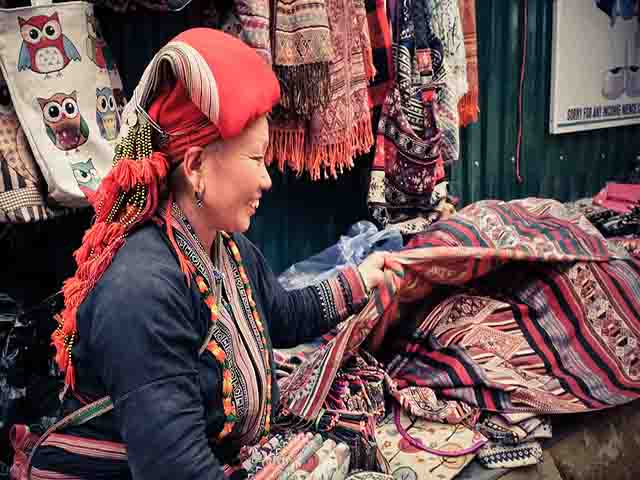 – Fansipan Peak
Requiring an even higher level of physical fitness, Fansipan Mountain can be a real challenge for those who want to claim the 'roof of Indochina'. It's best to book a trekking tour with a local tour operator for your own safety and a better experience.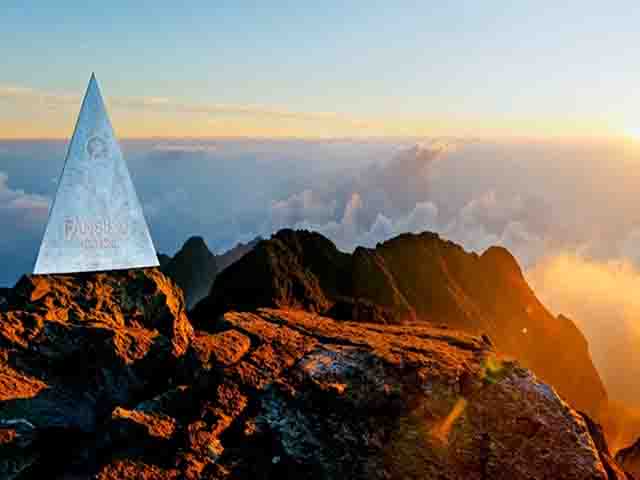 3. Cruise On Ha Long Bay
Halong Bay is the most popular destination in Vietnam and there is a reason for it. Designated by UNESCO as world heritage two times, the sight of thousands of limestone islets scattering on the green ocean of Halong won't disappoint you.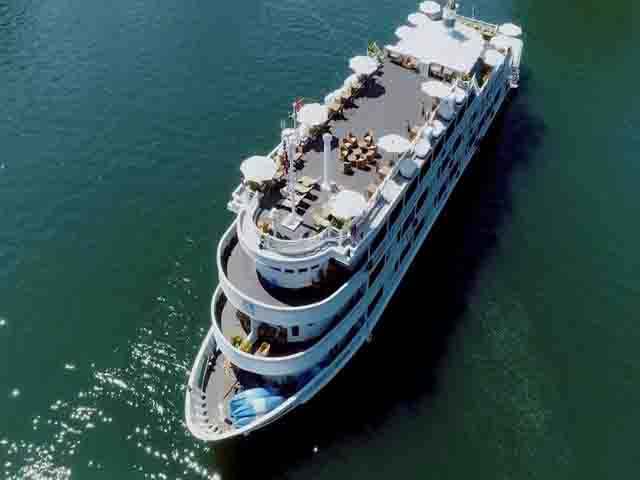 The best way to enjoy the beauties of Ha Long is getting lost in bay. Booking Halong cruise tour with Vietnam Shore Excursions, you will enjoy these activities:
Visiting stunning limestone caves like Dau Go Cave, Surprising Cave, Virgin Cave

Watching sunset on the world's wonder bay from the cruise's sundeck

Taichi lesson on cruise to start a new day at the world's wonder

Cooking Vietnamese dishes with famous chef

Enjoy night deluxe Vietnamese and Western Buffet on cruise

Visiting Cua Van fishing village to see the daily life of local people adapting on water

Swimming, kayaking and many other activities

Exploring Tuan Chau island and Bai Tu Long Bay to enjoy the primitive nature beauties
CENTRAL VIETNAM
4. Get Lost In Hoi An Old Quarter
Hoi An, located in Central Vietnam, is the ideal destination regardless of what you're seeking for in Vietnam.
Lantern Festival on 14th night of every lunar month.
You'll feel like you are in an Asian historical movie where time seems to stop flowing. If you have a chance to come to Hoi An, stay for at least one night to watch the town sparkle with the colorful lights of lanterns hanging in front of the old houses.
Visit spectacular architectures
Visit the Japanese Covered Bridge which was built in 18th century by Japanese merchants of the time. The place is not only an outstanding architectural site but also have important cultural values.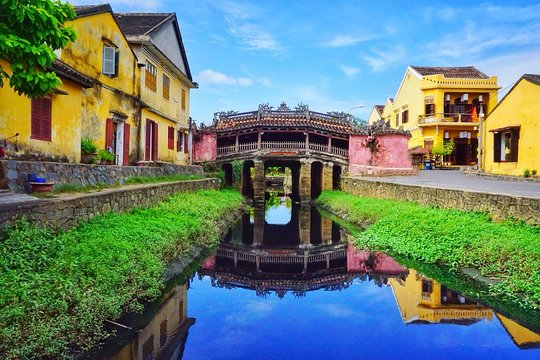 Boat ride on the poetic Thu Bon River
Buy floating lanterns and rent a boat to send the lanterns on the Thu Bon River. It sure will be one touching moment to look forward to.
Have your new clothes tailor-made
Hoi An is famous for hundreds of tailor-made cloth shops, ranging from low-budget to high-quality products. If you are staying in Hanoi more than 2 days, it's possible to have a vest or a simple Ao Dai done to your liking with at least two fittings.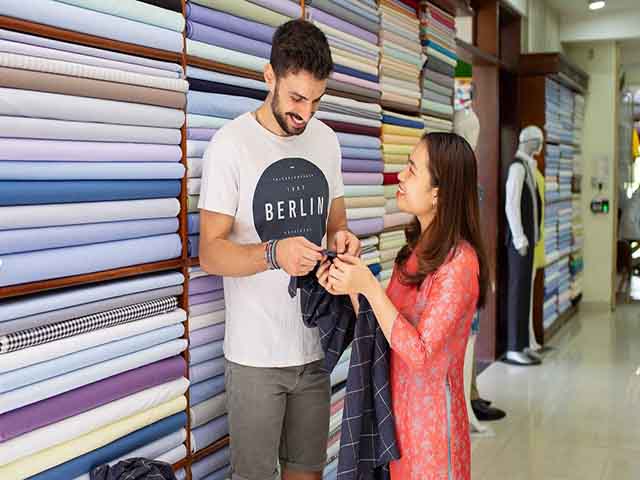 5. Beach Break In Nha Trang
The city of blue waves and sunlight – Nha Trang has everything you want for a beach break. One of the best thing you can do in Nha Trang is chilling on the golden sandy shore or booking a 4-island Nha Trang tour for even more wonderful seascape. Nha Trang also has delicious and various seafood for your dream BBQ party.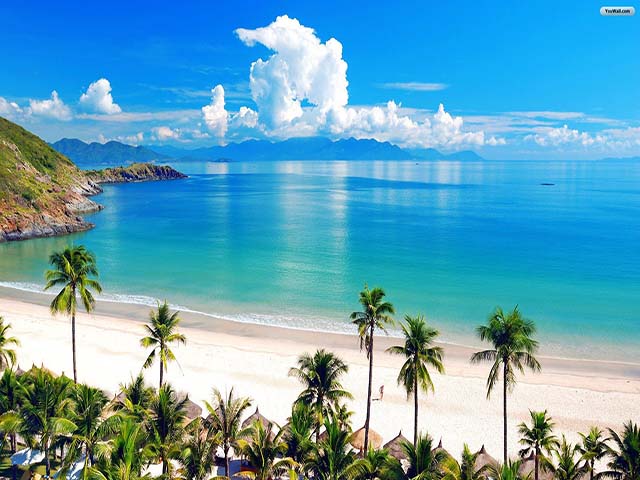 * Must-see in Nha Trang: Nha Trang Beach, Nha Trang Bay, Van Phong Bay, Ninh Van Bay, Hon Tre Island, Hon Mieu Island, Hon Mun Island, Hon Chong Promontory.
6. Sand Slide At Mui Ne
Mui Ne has been known not only for its emerald sea but also for the beautiful sand white and red sand dunes. The most famous and cheapest activity to be enjoying in the sand dunes can be either sand sliding or riding jeep car.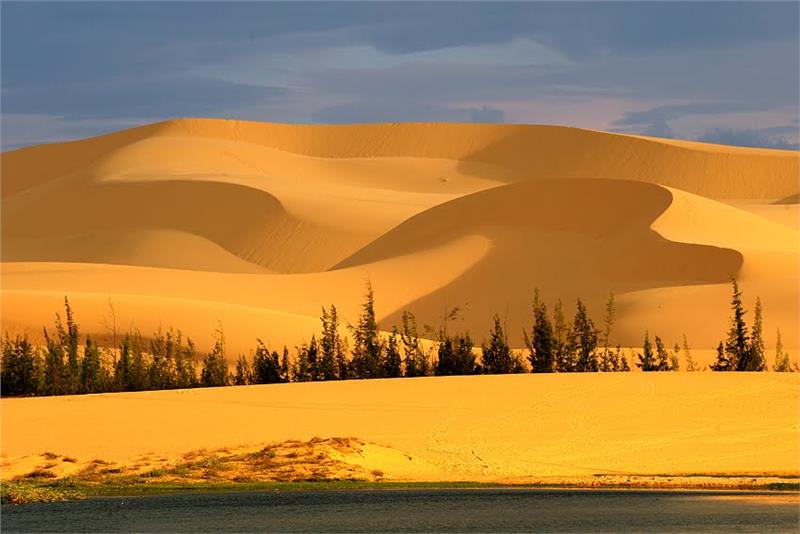 White dunes: at Bau Trang, more suitable for jeep riding

Red dunes: smaller than white dunes, about 17km from Mui Ne Beach, best for sand sliding
SOUTH VIETNAM
7. Learn History In Ho Chi Minh City/Saigon
You can do many things in Ho Chi Minh City like trying Vietnamese coffee, shopping at Ben Thanh market, sightseeing Saigon Notre Dame Cathedral. However, the top thing to do at Ho Chi Minh is learning more about Vietnamese history at War Remnant Museum and Cu Chi Tunnels.
Visit War Remnant Museum
A trip to War Remnant Museum is one educational thing to do in Saigon if you want to get more insight into the history of the city. The museum offers a perspective of the Vietnam War on from the other side with powerful presentation through artifacts, photographs and documents.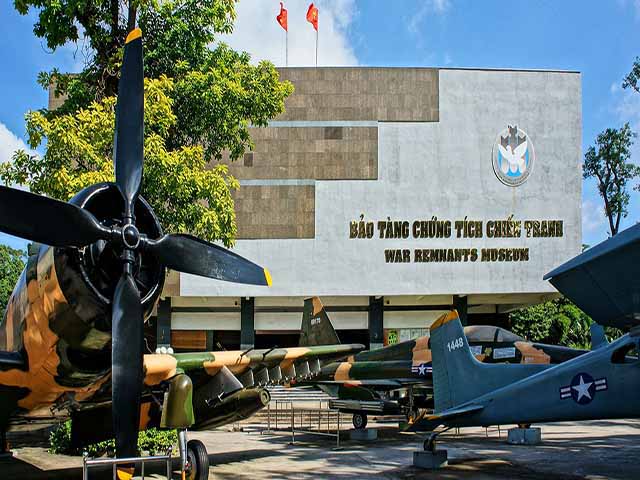 Discover Cu Chi Tunnel
Cu Chi Tunnels, without exaggerating, is one of the reasons USA failed in Vietnam. It's one of the country's biggest underground systems to shelter, defense and store food during the war. To this day, the system is still kept intact and open for visiting. Visitors coming to Cu Chi also can try the guns once used in the war at Cu Chi Tunnel's shooting range.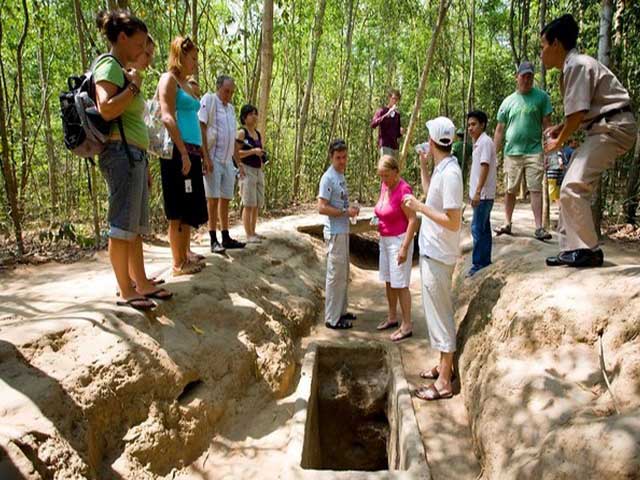 8. Get Lost In Mekong Delta
Mekong Delta boasts richness in both nature and culture like nowhere else in Vietnam. The destination is iconic and a must-see, especially for first-timers to the country. Come to Mekong Delta, you can immerse yourself in unique and authentic floating local market. Nurtured by the mighty Mekong for ages, the delta is covered by the greenness from rice fields, wetland forests and orchards. Hire a boat and let yourself be surrounded by the wilderness.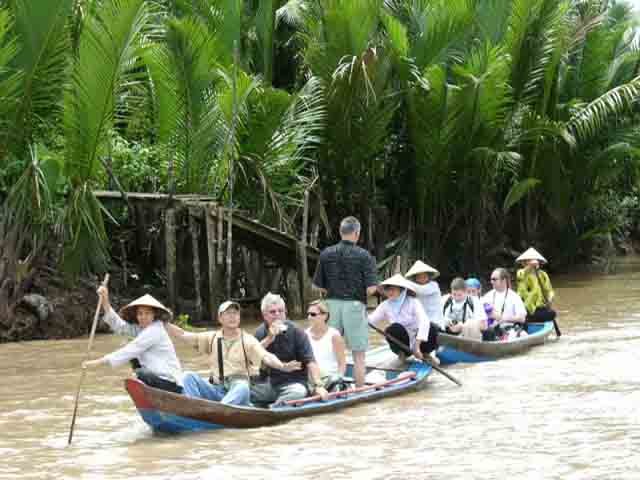 Mekong First-time Checklist:
Floating markets: Cai Rang floating market in Can Tho city, Nga Bay/Phung Hiep market in Nga Bay District, Cai Be market in Tien Giang.
Ecological sites: Tan Phong Islet – Cai Be, Tra Su cajuput forests – An Giang, Tram Chim National Park.
Food to try: Fish noodles, Grilled snakehead, Mushroom Hotpot, Pia cake
9. Sun Bath On Southern Islands' Beaches
The southern islands of Vietnam can be your places to get a great tan before going home. Indeed, Vietnam is blessed with some of the most beautiful islands in SEA such as Phu Quoc, Con Dao, Ba Lua Archipelago and Nam Du Archipelago. All these islands are accessible and foreign travelers need no permission from local administration to visit. Phu Quoc deserves to be the top names for your island choice in Vietnam:
Phu Quoc is the most developed island in southern sea of Vietnam with range of modern constructions like Vinpearl Park, Safari Zoo, Hon Thom Cable Car, and Phu Quoc Casino.

For natural beauties, Phu Quoc has Sao Beach, Khem Beach, Ganh Dau Cape, Phu Quoc National Park, a number of surrounding islands for diving and snorkeling activities.

Phu Quoc is also known for its delicious seafood. You should check out Phu Quoc Prison – the most brutal prison run by the French and American.
PRACTICAL TIPS & INFORMATION FOR FIRST TIME IN VIETNAM
If it's the first time you travel to Vietnam, it's best to know some useful tips to make the best of your time. Generally, Vietnam is quite an easy destination except for some mild culture shocks you might encounter. Tourism in Vietnam is boosting like never before, preparing a few safety tips to stay away from tourist traps would make you much more confident while in Vietnam.
WHEN IS THE BEST TIME FOR VISITING VIETNAM FOR THE FIRST TIME
Don't let weather to be the reason for your first time travel to Vietnam become uncompleted. To enjoy your first trip to Vietnam, get to know which time is the best to travel and what to expect in what month.
* VIETNAM CLIMATE:
The country is located in tropical area and divided into three distinctive climate zones:
North and North Central: With the influence of monsoon season, these two areas have four seasons: Spring, Summer, Autumn and Winter.
Central of Vietnam: Tropical Monsoon known as a tropical wet climate or a tropical monsoon and trade-wind littoral climate.
South of Vietnam: Hot and humid for the whole year with only two seasons: Dry and Rainy seasons

All three regions can be affected by typhoons, floods and storms. North and Central Vietnam see the most number of storms hit on land annually.
* BEST TIME TO VISIT VIETNAM:
You can visit Vietnam almost for all year round. Yet each destination has its different months which are most worthy for tourism purposes. Contact us to get further information.
VIETNAM VISA INFORMATION FOR FIRST TIME VISITORS:
Before traveling to Vietnam, you'll have to look up if you need to apply for a visa. If you're NOT listed as a nationality that is eligible for a visa waiver, then you should know how to apply for a Vietnam visa.
There are three ways to have a Vietnam Visa: by applying at a Vietnamese embassy, by applying for Vietnam Visa On Arrival and applying online for an E-Visa. Each way has its own requirements and procedure.
You find that the procedure quite complicated? Book with Vietnam Shore Excursions to save your money, time and effort – we will take care of your visa application from A to Z!
FIRST TIME IN VIETNAM SAFETY TIPS:
Vietnam is a safe country even for first-timers. The people here are friendly and helpful and welcoming toward foreign tourists. Vietnam also has the reputation for having zero terrorism threats which makes Vietnam much more safer tourist destination than many Western countries. Threats that tourists would most likely be exposed to are petty crimes, traffic incidents, and tropical infectious diseases. Here are some tips to reduce the risks and stay safe during your trip in Vietnam:
Avoid travel to mountainous regions during the rainy season.

When crossing the roads in Vietnam, just keep going slowly and the traffic will naturally avoid you. Don't make sudden movements.

Motorbiking driving can be an exciting experience but can be dangerous in mountainous areas. Tip is to drive slow and obey the traffic rules.

Petty crimes happen mostly in major cities and tourist destinations like Hanoi, Ho Chi Minh City and Nha Trang…. Take good care of your belongings and put the bags in front of you when in crowded places. Check your surroundings before holding up your cameras.

To avoid infectious diseases like dengue fever, prepare yourself with long-sleeved shirts, pants, and protect yourself with a 10 to 30 percent concentration of DEET.
MISTAKES TO AVOID WHEN TRAVELING TO VIETNAM FOR FIRST TIME:
Riding motorbikes to mountainous areas with no experience: riding motorbikes in Vietnam is a fun experience and worth trying at least once. Even you're inexperienced, you can learn to drive a scooter around the cities pretty quick. However, riding on national highway and on mountainous roads are a totally different story which is not for novices. So we recommended you to ride behind the back of someone who is experienced with great knowledge of the roads' condition and routes.
Not asking prices before buying: for those who are looking for a gift to bring back home, you might be the target of the sellers in your first time in Vietnam. If you don't know what price you should pay for an item, seek advice from a local or your tour guide. One thing you should do every time you want to buy anything or use any service in Vietnam is to ask the price.
Visit too many places in a short period of time: It's a not wise to visit too many places in Vietnam in a short period of time in your first time travel to Vietnam. We recommend you to travel Vietnam in depth and to discover not only Vietnam's nature but also the culture and people.
HOW TO CHOOSE THE BEST TOURS FOR YOUR FIRST TIME IN VIETNAM
Steps to choose your best Vietnam Tours for the first time in the country:
Step 1. If you don't have any idea of where to go and what to expect in Vietnam, just simply talk with our travel consultant who will sort things out for you and automatically choose what is the best for a first-time traveler.
Step 2. If you do have an itinerary in mind and your specific interest of what to enjoy in your tour, just fill out our customize form and send it to our tour consultant. They will get back to you with the most sensible plan and quotation just as you desired.
Step 3. Pay the deposit and just wait till the departure day to enjoy your time in the country. You can ask the tour operator about what to prepare like clothes or footwear for specific activities or necessary documents.
Step 4. Last thing left to do is to enjoy your trip to your heart's content.
For First-time visitors to Vietnam, the most suitable tour for you is classic tours which can offer you a wide range of duration and activities at the most highlighted destinations in Vietnam. With classic tours, you can have the most insight of Vietnam even for the first time on the nature, culture, people and food. Classic tours can also be flexible to your requests to make your first-time experience in Vietnam most suitable and perfect.
From our perspective, the best tours for First-time visitors to Vietnam should be from 7 days to 20 days, according to your schedule. Check below for our best classic tours for first-time visitors: TOURS THROUGHOUT VIETNAM
Are you temped to visit Vietnam? Why not let Adventures Travel Vietnam arrange your perfect tailor-made trip to Vietnam? Tell us your own ideas and requests by mailing to chiduyencssh@gmail.com. One of our travel experts will get back to you as soon as possible!